What is tantric massage?
Tantric massage is a practice that differs from traditional massage by incorporating the tantric essence of shakti, which in Sanskrit means energy. This form of massage works to remove the blockages that modern people face, be they physical, mental, emotional, sexual or even psychosomatic.
Tantric massage is used for a process of body and mental self-knowledge. It is also used as a therapeutic process in cases of trauma, abuse and sexual dysfunction. 
Understanding sexual energy is critical to a healthier sex life, as it is the most powerful energy we have – and the most underrated, too. Tantra has the possibility to develop this sexual mind and body connection in a healthy way.
What Tantra massage involves?
Involves spiritual healing, subtle touches, awakening the primal and sensorial feelings, embodies nudity as a natural art, your genital parts, conscious touch & and loving intention and often multiple orgasms happen.
Tantric massage, in your essence, harmonizes body, mind, emotions, soul and heart. It can awaken a profound spiritual state of being and bring back the profound origin of consciousness.
The energy of Eros (sex) and spirit, inner child and adult, masculine and feminine, all are merged into the experience of our essential nature, which lies at the heart of duality. 
The death and rebirth that pulses creation in and out of existence in every micromoment that you forgot, a sacred return to the primal source for both men and women.
Your entire body awake the dormant life-force energy (Kundalini) inside you and spread it across your body, causing inexplicable shivers.
This powerful energy starts to moving up to your body, through your spine and a buzz in the head, strong arousal and unforgivable pleasure can experience.
All your fear can simply disappear and gave way to a trance feeling also help you to achieve greater confidence and balance, as if you're no longer in a tantric massage room any more, but in a place of my own, your sacred body awoke.
Tantric massage mixes firm and smooth movements over the body and some Rituals can involve meditation and breathing techniques, the power of your voice to express and self touch. 
Every single part of your body, including your genitals, will be touched.
However, I will not touch your genitals with the intention of giving you a hand relief.
Although one can think that tantric massage has to do with mind-blowing orgasms, first and foremost, realizing that orgasms are not really the ultimate goal of this type of massage. 
One of the beneficial effects of this sacred practice is an increase in sensory perception and spiritual connection and consequently pleasure or orgasmic potential are the results of this incredible practice.
Tantric massage works to remove blockages, whether they are physical, mental, emotional, sexual or even psychosomatic.
The Tantric Massage Experience
At the first contact with Tantra you may experience many reactions in your body like, thoughts and emotions during the massage or even go into a deep state of meditation or sleep. 
All reactions are equally welcome, and you are free to ask questions or share what you feel along the way.
Gradually, during your tantric journey experience, and several sessions it is normal to become more familiar with your reactions and emotions, it is from this moment that the healing begins, in the acceptance of your deepest thoughts, your fears and beliefs will be undone, your body gets lighter, and your heart is fully of unconditional love.
That is why many tantric therapists claim that orgasm is not the most important component in tantric massage, during your journey of bodily knowledge, so that you feel this absolute bliss, you must first know yourself, your true nature.
Tantra's rich spiritual legacy helps modern people approach sexuality in nature way. It can help both us and our partner develop in terms of character, depth and tones of personality, psychology, emotions, mental life and spiritual evolutions, reaching high states of consciousness.
Read more: Benefits of Tantric Massage
Not all tantric massages can include the genitals touch, some people come with a different life experience and traumas, but it's definitely a thing that you can experience if you want, shall I say, great healing can come.
In advance, I will ask if you feel ready for the genital massage. 
For women for example, using his/her fingers lovingly and respectfully, will proceed to massage and touch of the inner part of your yoni [vulva/vagina] and for men the entire lingam [penis] will be massaged including the testicles if you feel ready and comfortable. Allow you to experience a loving, healing and respectful touch without having to give anything back, do something in return or to react in a certain manner.
Read more: The Yoni Massage in Tantra
When you receive a tantric massage, you must surrender yourself to the experience completely, and allow yourself to passively receive pleasure.
Your duty is to receive, and to be fully present at the moment, experiencing each feeling as it arises. Don't try to reciprocate, but allow your mind and body to simply be pleasured.
Book an appointment with me
Now you know how Tantra Massage can help your body, mind and soul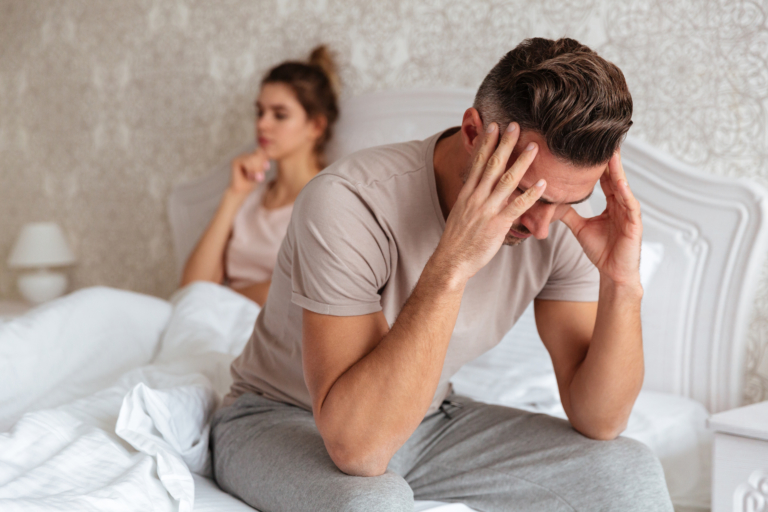 For Men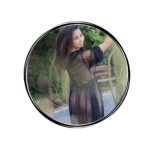 Premature ejaculation indicates the loss of voluntary control of the ejaculatory reflex. Some experts define premature ejaculation as ejaculation that occurs less than 2 minutes after penetration or in less
Read More »