Best Tantra Books: 10 TOP Books on Tantra & Spirituality
Get to know the universe of tantric teachings and their benefits for the body, mind, and spirit, among other developments, such as self-knowledge of your spiritual path.
The tantric universe is undoubtedly a box of beneficial surprises for an alignment of the chakras and a clear answer to our spiritual quest, through new studies and specialized guides in the world of tantra, get to know some books on tantra to delve into this universe.
1.Tantra: The Way of Acceptance (Pillars of Consciousness)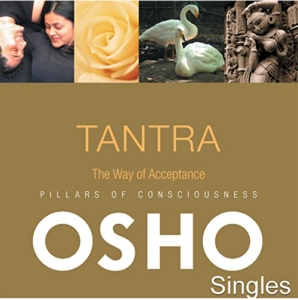 A great beginner's guide to the world of Tantra in line with the teachings of Osho's philosophy, it talks about tantric principles, kindness and understanding of your being, as well as other main points about transformation, acceptance of being and centering.
The book is an excellent practical and easy guide for anyone who wants to know the path of acceptance and the tantra universe in a clear and simple way.
I recommend reading for beginners, unfortunately I couldn't find the English version in paperback anymore, but there is an audiobook version for those who like it.
2. Urban Tantra: Sacred Sex for the Twenty-First Century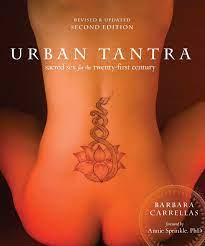 For those who want to find their sexual happiness, urban tantra is the best book to guide you on this journey. Written by Barbara Carrellas, the book brings new aspects of tantric practices for those who want to explore their limits and reach cosmic orgasm.
With much more evolved and in-depth practices from the tantric world, the book provides guides such as: erotic breathing, awakening massage and energetic orgasms, twenty minutes treats, BDSM tantric healing, enjoy this new tantric concept.
3. Divine Sexuality: The Joy of Tantra
In this book, the teachings of tantra are treated with a transformative methodology at all levels of experience, the book is very illustrative and didactic for those who want to put some tips into practice.
In addition, the book also portrays and sanctions some doubts about sexuality, especially sexual anatomy, positions, the union between spirit and sex and a lot of esoteric wisdom for those who want to expand emotional, physical and even relationship topics.
4. Tantra: Cult of the Feminine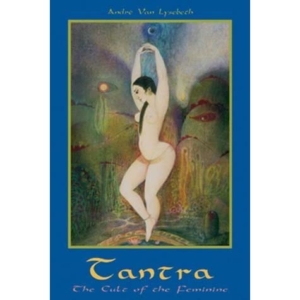 Tantra: Cult of the feminine is a mix of ideas, philosophy, metaphysics and convictions of the greatest tantric teachers and authors in Europe, in a modernist format, the book portrays the tantric universe with illustrations and some contemporary drawings of the female body culture. It is an authentic book for those who like history, intense and has a level of difficult understanding for beginners.
5. By Christopher D. Wallis Tantra Illuminated: The Philosophy, History, and Practice of a Timeless Tradition (2nd Edition)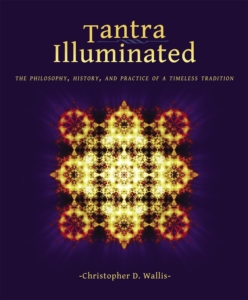 Get ready for a good tantric journey, knowledge and history!
Illuminated Tantra is one of the best guides for anyone who wants to learn and evolve in the tantric world.
This wonderful guide offers deep insight into spiritual practice and reveals the rich history and powerful teachings of Tantra.
With a deep insight into teachings, concepts and spiritual practices with an intermediate language, it is not a guide for beginners but if anyone wants to venture out this book will provide you with great experiences.
6. Chakras - Energy Centers of Transformation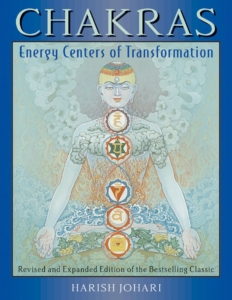 Couldn't miss a book on Chakras, of course!
Written by Indian Harish Johari, the book brings in its edition new ideas and practices of chakras, with full illustrations for better understanding and visualization.
The guide favors tools for energy activation and for those who want to expand their knowledge and spiritual growth.
It is a beautiful book for anyone who wants new information and practical techniques to align/focus and favor their chakras.
7. The Art of Sexual Ecstasy: The Path of Sacred Sexuality for Western Lovers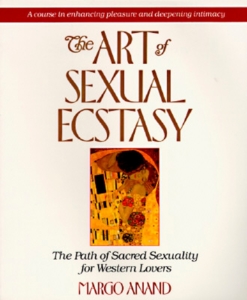 Written by Margo Anand, the art of sexual ecstasy guide is ideal for anyone who wants to know the sacred sex techniques of the orient.
The guide contains easy-to-understand illustrations for those who want to practice the techniques, with this access, it is possible that the reader can strengthen and revitalize relationships and even interpersonal attitudes.
8. Tantra: Sex for the Soul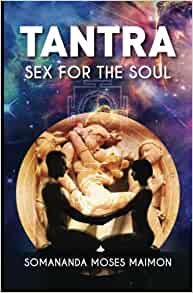 Written by Somananda Moses Maimon, the guide is especially for beginners in tantra, it covers issues for both male and female audiences. In addition to questions about relationships, tantric massage, techniques and training and even lifestyle.
Undoubtedly, this is the most complete guide for those who are beginners to Tantra, for those who are in the search for spiritual tantra, perfect for discovering and exploring new horizons.
9. Tantric Orgasm for Women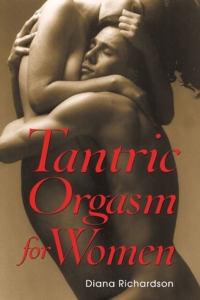 With a new perspective on tantra for women, author Diana Richardson brings in her book the critical sense focused on female energy, the book is based on two decades of research on tantra done by the author.
For those who want to delve into women's natural ability to realize their sexual potential and experience deep orgasmic states, the book portrays a new modality in the tantric world. With good and new relaxation techniques, what are the energetic influences on sex, reassessment of Organs genitals, increased sensitivity and awareness through tantra.
10. Taoist Secrets of Love: Cultivating Male Sexual Energy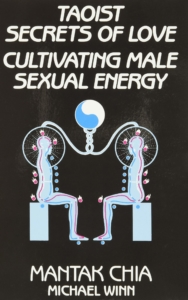 This is an incredible guide for men who want to delve into some techniques to conserve and transform their sexual energy, mainly improve the male quality of life and also prevent sexual dysfunctions and transcend new concepts of consciousness alteration.
According to tantric teachings, the principle of semen conservation is a path to male transcendence, it is a path worth diving into.
These are some of the books I've read and liked, each of them has a different approach to Tantra, for couples, men or women, I hope I can add to their teachings and their spiritual evolution.
Book an appointment with me
Now you know how Tantra Massage can help your body, mind and soul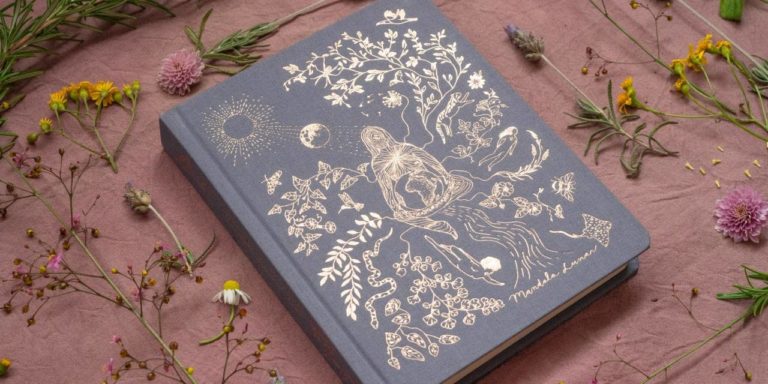 For Women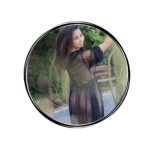 The Mandala Lunar is a journal/planner with the purpose of facilitating a greater connection with our body and also with Earth and the natural cycles, drawing and uniting traditional and
Read More »