Happy ending, Handjob and authentic tantra massage
There is a lot of confusion and misunderstanding around the concept of Tantra. Tantric massage does not involve sexual intercourse and is not simply a "happy ending massage" or "masturbation". A simple massage with masturbation can be treated as a massage with a happy ending, but not tantric massage!
Sexual energy is extremely important and essential for us, when used correctly, it is the fire that feeds us and provides us with personal growth and engagement. The problem is how this energy is redirected. 
Read more: Sexual energy and Kundalini
Many people feed their compulsory desires, and repressions with pornographic fantasies and films so as not to have to work with their inner selves, use these "pleasure" tools as a way of immediate relief or "happy ending", opt for this "pop up" service to release this tension, because they prefer not to understand their own sexuality and pleasure, in my own experience I classify these people as cowards, people who do not insist on going beyond their own beliefs and teachings.
What is happy ending massage?
A massage with a happy ending means the massage is concluded with the client being brought to ejaculate, no necessarily achieve the orgasm.
When at the end of massage the man ejaculate and for obvious reason rarely attain orgasm by the masseuse in the form of hand job, blow job or sex, then it qualifies as happy ending massage.
A handjob, also spelled hand job, is a sex act, performed as either foreplay or as non-penetrative sex, that involves the manual stimulation of the penis or scrotum by another person to induce an erection for sexual pleasure, sexual arousal and sometimes resulting in orgasm and ejaculation.
Far from saying that a massage with a happy ending is not pleasant for some, or addictive for others, however, tantric massage is deeper and more intense.
Tantra is a union of polarities – the meeting of yin and yang. Thus, tantric massage invites both forms of energy into the massage. Yin is the energy of relaxation – this is the type of energy most people experience while having a relaxing massage, for example. Yang is the stimulating sensual energy that flows throughout the body. Tantric massage is designed to build up and break down energy throughout the massage process in order to provide a sense of peace and harmony for the receiver.
As tantric massage focuses on the flow of energy (chakras), it is possible to perform it without even touching the sexual organs! Some people even have a full-body orgasmic experience without even being undressed. Believe!
To be more specific, tantric massage unifies the sexual organs with all other parts of the body – a complete union of sexual energy throughout the entire body. The one with a happy ending, on the contrary, does not create this union and the predominant focus is to give a sensual massage followed by masturbation, or sex. This makes it less intimate and much less connected.
In Authentic Tantra, there is no "happy ending" because the teachings are based solely on the release of energy and the expansion of consciousness, this does not include semen in male ejaculation.
Tantra is a very powerful tool that helps both men and women to use their sexual energy and channel it into other types of understanding and personal discoveries.
There is a lot of confusion about Tantra and ejaculation and many questions whether Tantra really works or not, that is the answer.
According to the teachings of Tantra and Yogis, our sexual energy is limited and also influences our youthful elixir, our success in meditation, and our contact with spirituality.
The Ojas - The elixir of life
This elixir is called Ojas: it is the delicate and refined essence that we produce from and other vital essences that we absorb. Ojas is the force that allows us to sustain change over time, it is limited and the most potent energy that also manifests itself as our sexual energy. Ojas are highly condensed energy and according to Tantra and Taoism teachings they say that this energy is located somewhere in the root chakra area.
Although we refer to Ojas as "quantity", it is not necessarily a liquid, but to facilitate understanding, we will define it like this. This amount of Ojas influences the control of negativity around us, as our own spirit has a good and strong container. Ojas gives us a general feeling of satisfaction with life. As you may suspect, our modern Western culture is chronically low in Ojas, this powerful energy is also connected and has the capacity to create life.
For a tantric therapist, yoginis or tantrikas, talking about Ojas' waste is almost an insult, because we know how important this energy is for our body and our life.
This energy is finite and there is no way to "recharge" it, that's why in authentic tantric massage, most of the therapist eliminate ejaculation or "happy ending" and compulsory masturbation.
The more you abuse and lose, the more you will feel weak, apparently old, regardless of age, and the appearance of degenerative conditions and diseases and consequent premature death. You have already noticed that in the oldest traditions and religions, there is always something specific related to prohibition, sin or sexual restraint, this is the clearest answer I have to give you. Not entering into religious merits, as Tantra is not a religion, this analogy with the religion of "not being able to have sex, because it is sin", has a plausible explanation, however in these religions it is not taught how to work and develop this potent strength.
This does not mean that Tantra is against the sexual act, on the contrary, however, there is a sacred way of working on sexual restraint during the act.
Tantra offers in its authentic form the development and knowledge of how to keep human beings more enthusiastic, motivated, spiritualized and constantly growing.
For men this energy is lost through ejaculation
For women, this energy is lost when we have a disturbance in menstruation, when we have a child and when we have explosive orgasms.
Although many books, articles and the growing influence of Modern Tantra or Neo Tantra say that Tantra provides multiple orgasms, this is not the real goal that Tantric teachings have to offer, Tantra helps us deal with our emotions, as our inner healing and directs us as close as possible to true love, for ourselves and for others.
Pleasure and spirituality
In fact, Tantra is not a lifestyle for everyone, but it is a complete and transforming tool of self-knowledge. I do not know anyone who does not have his life transformed by Tantra, but few people really know his true infinite essence of possibilities.
To go beyond our primitive instincts for many is to go against the precept that the West teaches, unfortunately many people are limited and unable to absorb new cultures and new learnings.
I started to notice that many people look for Tantra because they have no idea what pleasure is, they have no idea what spirituality is, or they think that spirituality is linked to some religion, or that Tantra will somehow save life your life.
In tantra, pleasure and spirituality works together, you don't need to be connected to any kind of belief to learn that body and mind are connected, that everything and everyone is influenced by frequencies, and it is in this frequency that we meet people who can influence our personal growth. This personal and unique experience is much beyond what the eye can see, this form of special perception, also called the expansion of consciousness, can bring great changes in the way you think, feel or behave and will influence the way you see the universe and connect with it, as Socrates said "Know yourself, and you will know the universe and the gods".
This way of thinking arises from reflection, that is, from looking inward. It is necessary to reflect on what it really means to interpret and know something. And from there, build bases for all types of knowledge.
Book an appointment with me
Now you know how Tantra Massage can help your body, mind and soul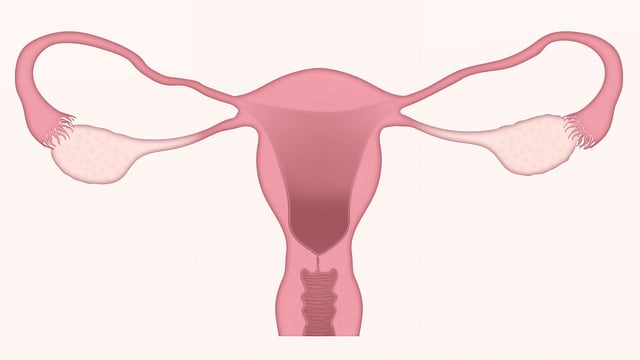 For Women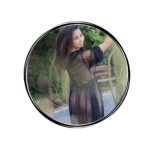 Vaginismus is the body's automatic reaction to the fear of some or all types of vaginal penetration Involuntary contraction of the muscles in the pelvic and vaginal region causes pain and
Read More »