Mandala Lunar – The Journal for women
The Mandala Lunar is a journal/planner with the purpose of facilitating a greater connection with our body and also with Earth and the natural cycles, drawing and uniting traditional and contemporary knowledge, art and self-awareness in a healing and transformative tool for women.
The Mandala Lunar is organized from the union between the solar and lunar calendars, drawing a greater connection and perception of two cycles that manifest in nature inside and outside of us. It can be used by anyone.
The word Mandala itself simply means "circle" in Sanskrit and "Lunar" means moon.
What do you know about yourself?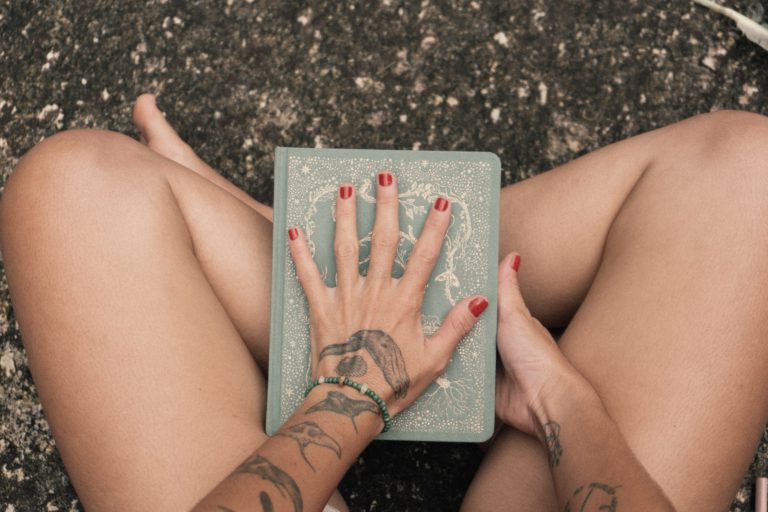 What do you know about your body? Your menstrual cycles? Your pleasure points? What do you know about his search for self-awareness and ancestral knowledge. Knowing how to honour, how to love, how to nourish yourself with knowledge about yourself?
It's a constant search, right? well! The Mandala Lunar is here to help you in your journey.
Why I chose the Mandala Lunar?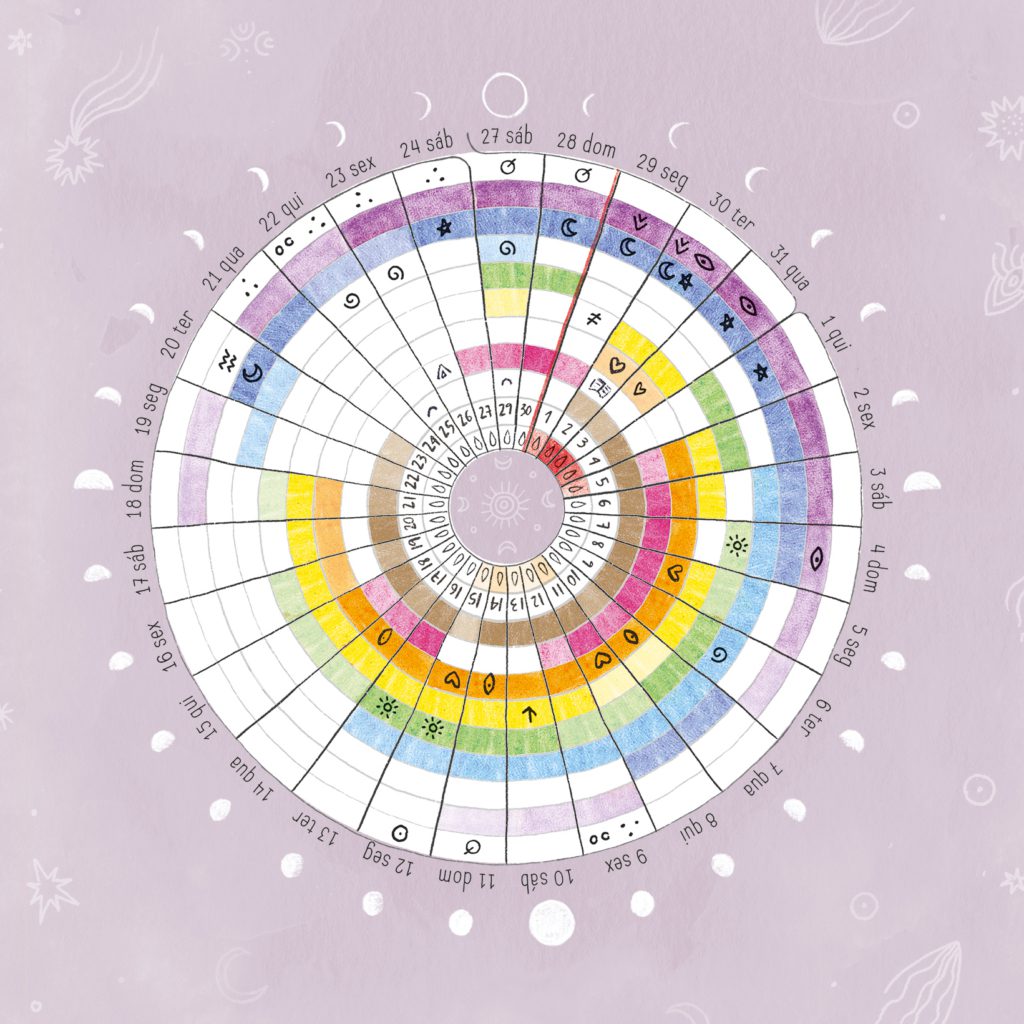 My spirit of a curious warrior, allowed me to dive deep inside the Mandala Lunar years ago, I insert in my life and was a path that no turns back.
The Mandala Lunar made me understand my menstrual cycles, my body and my connection with the forces of nature, it taught me to respect my cycles, my limits and my body, and mainly, it made me materialize everything that I thought, in which I wrote about my feelings, wishes and I expand my creativity.
Each diagram that I read, each cycle that passes, makes me understand better, understanding astrology also helped me a lot, I am separated from the stars and stars, and I understand by force that each one influences our life here on the planet Earth.
I review my records, I agree with my intentions, and I understand my moon.
The journal was a subtle invitation for my interior, for my body.
When I allowed myself to know myself through Tantra and Yoga and be able to bring this knowledge to all my clients, I also got close to other types of tools of self-knowledge and the Mandala Lunar, it helped me for this purpose.
As it is not enough, 2023 is a year governed by the Moon, with very strong solar influences, therefore it will be a year of introspection, of internal search, and therefore why not share with you this wonderful tool.
The Mandala Lunar born in Brazil and has spread throughout the world, with versions in Spanish and French and now with the help of some friends we intend to draw up a version in English for the island as well.
I credit my project and manifest my own intentions, Mandala Lunar will be able to draw for you or the knowledge that you have been seeking for a long time.
The Mandala Lunar is an invitation to detach from the digital world and merge within itself.
How is the Mandala Lunar inside?
Are you curious to know more about Mandala Lunar, in this video below the "creative notebook" shows how it is inside.
Where to find Mandala Lunar?
Book an appointment with me
Now you know how Tantra Massage can help your body, mind and soul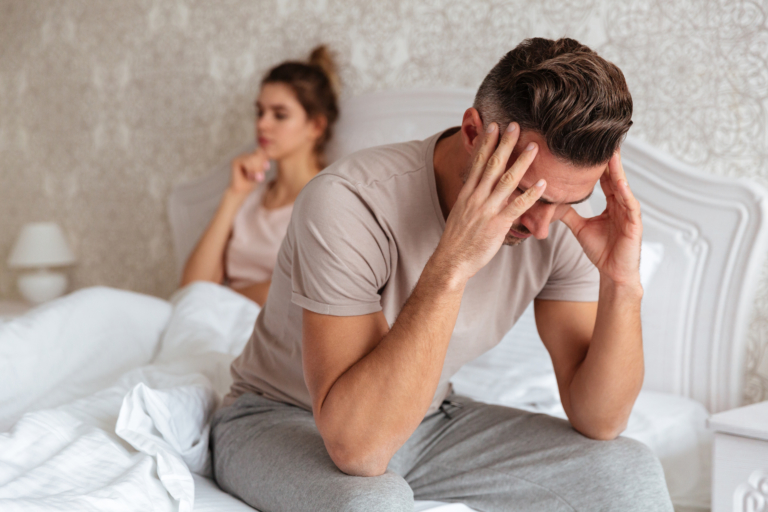 For Men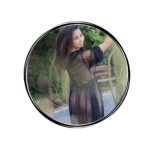 Premature ejaculation indicates the loss of voluntary control of the ejaculatory reflex. Some experts define premature ejaculation as ejaculation that occurs less than 2 minutes after penetration or in less
Read More »